Sunday, November 2, 2014
Last in a series of posts showing some of the spectacular color this fall!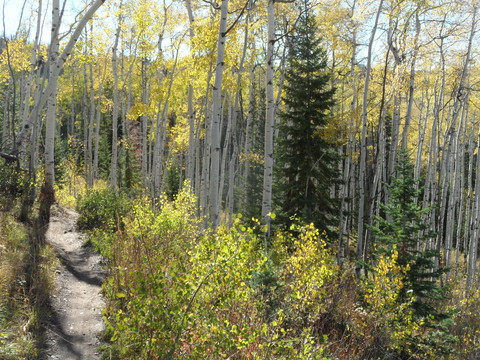 Looking up Tenderfoot near the bottom of this trail just above the intersection with Zigzag on 4 Oct 2014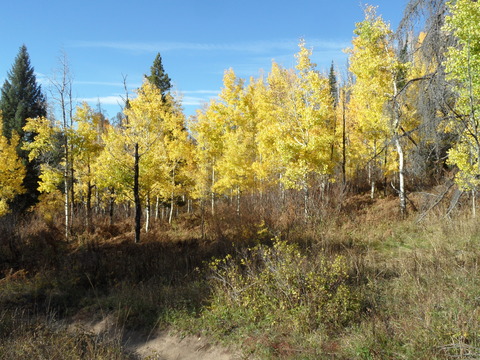 Taken near the top of Creekside on 7 Oct 2014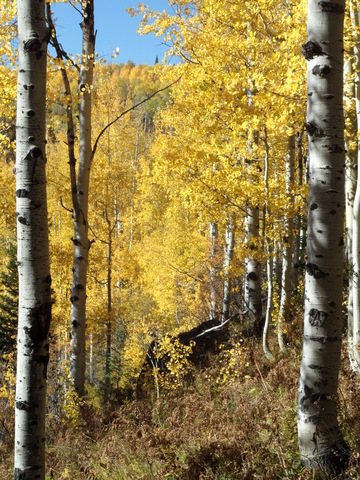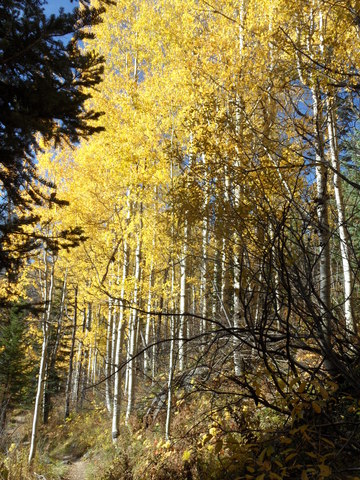 Another pair of photos looking down Creekside from a bit lower down on the the trail, taken the next day on 8 Oct 2014.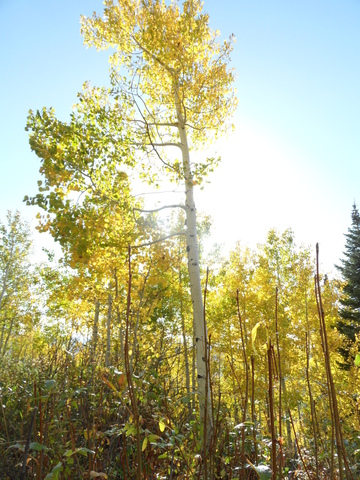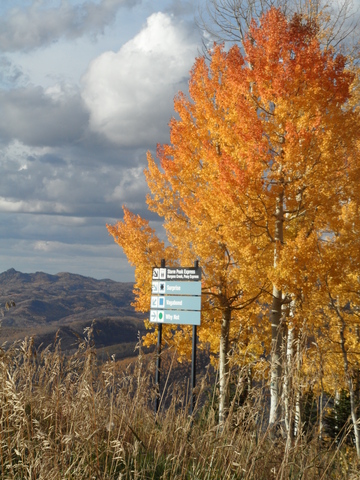 The photo on the left is taken on Tenderfoot on 5 Oct 2014. The photo on the right is taken on the Why Not road running by Surprise and looking north toward Rocky Peak (the peak seen on the left center edge of the photo) on 19 Oct 2014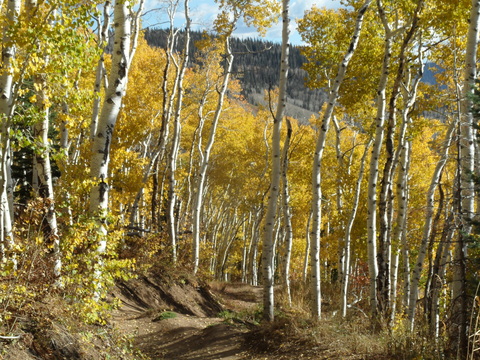 The aspen color was holding strong on the upper reaches of Rustlers Ridge just below Thunderhead Peak as late as 19 Oct 2014.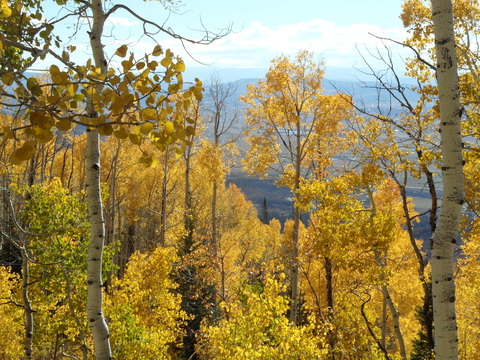 Another colorful photo taken from lower down on Rustlers Ridge looking out over the Yampa south valley on 19 Oct 2014. The Flat Tops can be seen through the haze on the horizon.