Sunday, November 2, 2014
Some more photos of the spectacular color this fall! This sequence is taken over a week or so and shows the mountain as I rode from the bottom to near the top.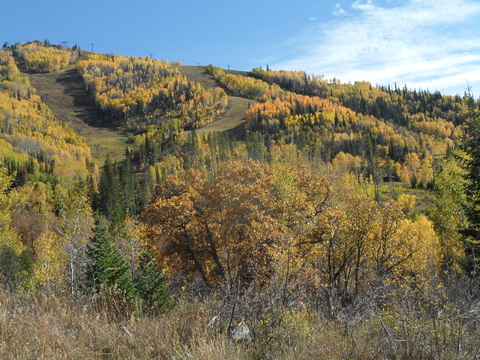 A nice panorama of the lower mountain taken from just uphill of the Thunderhead maintenance building at the bottom of Tenderfoot, taken 8 Oct 2014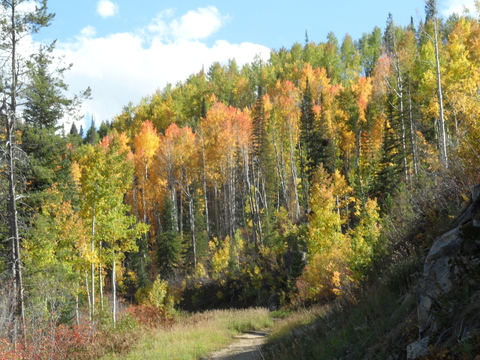 Higher up on the hill is a view of the Zigzag trail as it skirts the northern side of the Steamboat Ski area near Burgess Creek, taken 26 Sep 2014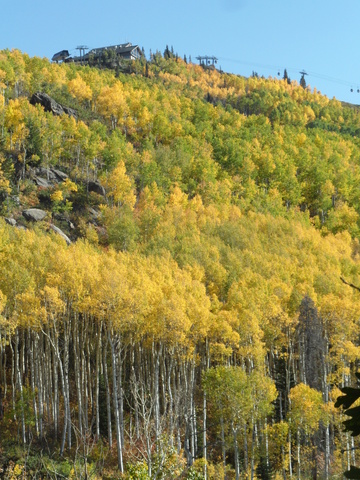 Looking up at Thunderhead Peak from Tenderfoot just below Vagabond saddle, taken 25 Sep 2014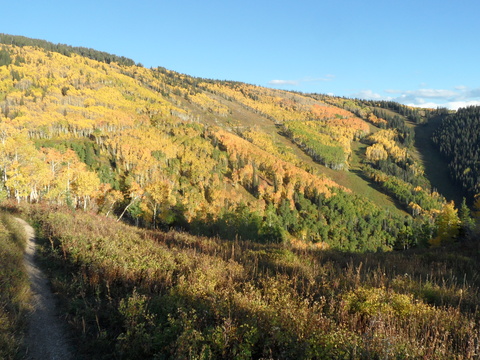 A panorama of the Priest Creek area of the upper mountain taken from the Elkhead trail on 25 Sep 2014. Note the Duster cat track cutting across the Closet, Shadows, Three O'Clock and Two O'Clock in the upper third of the photo.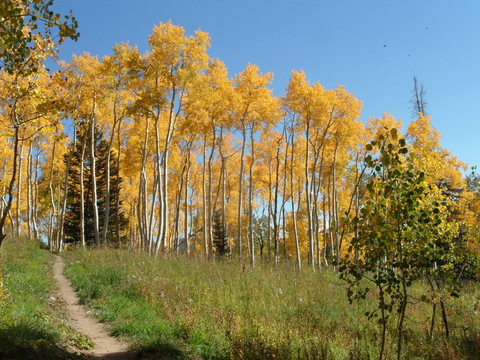 Looking up the bottom part of Sunshine just above Rendezvous Lodge, taken 20 Sep 2014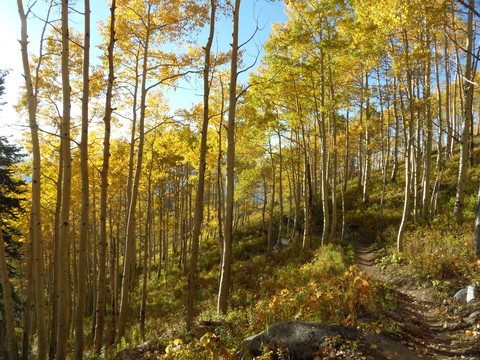 The upper part of Sunshine taken just after the apex of the trail near the top of Two O'Clock on 25 Sep 2014.