Saturday, September 20, 2014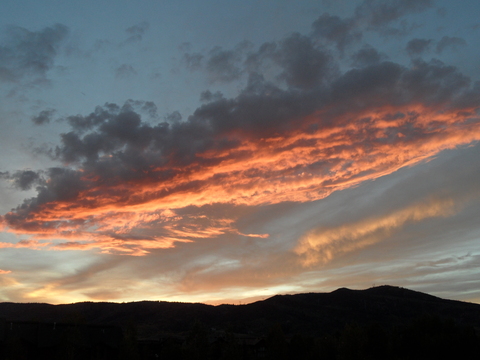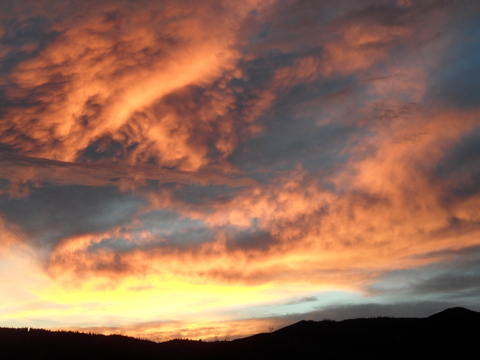 The first part of the storm forecast for this weekend was weaker and drier than expected, bringing some scattered clouds into our area late in the afternon. Rather than rain, a spectacular sunset graced Steamboat Springs last night.
Both of these were taken looking west towards Emerald Mountain from my deck Friday evening.
I still expect the second part of the storm, which is currently a cutoff low just off the coast of south-central California, to move westward during the day tomorrow, bringing first showers earlier in the day and then moderate to heavy rains by the late afternoon or early evening. Rain and rain showers will continue during the day Monday, until the upper low moves east of our area by early Tuesday, bringing warming and drying to the area.