Friday, September 19, 2014
After a late start, the fall color show has seemingly appeared overnight! Well, not quite overnight, but literally in several days. Monday afternoon, the Twilight trees in the Priest Creek Area were tinged with light green, by Tuesday they were light yellowish and by Wednesday they were full yellow.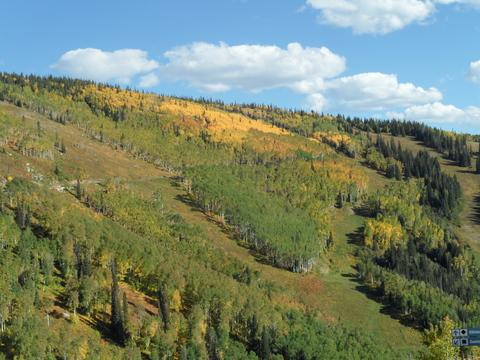 I escaped for a mid-afternon ride Thursday afternoon as temperatures touched 80F in the Yampa Valley. I took the this picture looking over Priest Creek from the Elkhead loop, and you can see the Duster road cutting horizontally across the middle of the picture.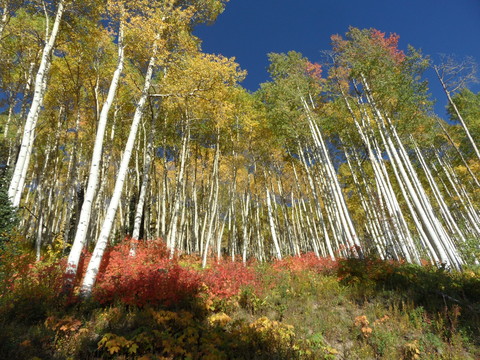 I like riding the Sunshine loop in a counter-clockwise direction, so the next picture is taken from the Duster road looking up at the Twilight trees. The underbrush has turned a beautiful red color which contrasts nicely with the aspen.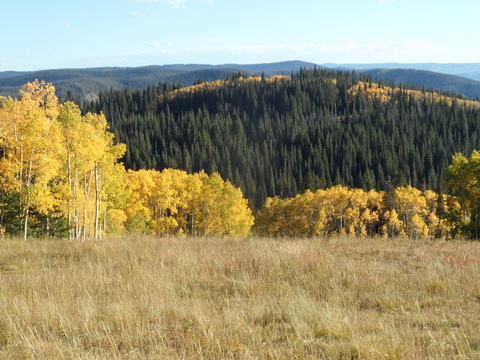 This picture was taken looking down what I believe is Flintlock about a third of the way up the new reroute of the Sunshine Trail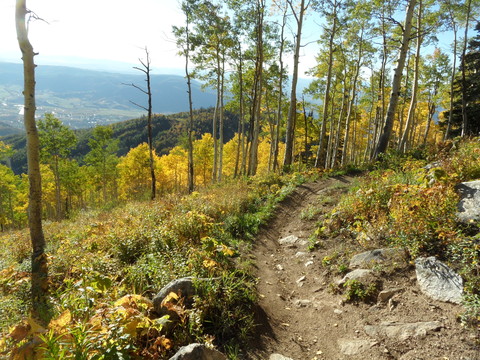 Finally, I took this picture cruising down the long traverse on Sunshine Trail somewhere in the Shadows area. You can see the town of Steamboat Springs over the ridge in the left hand side of the picture down in the valley floor.