Tuesday, April 19, 2016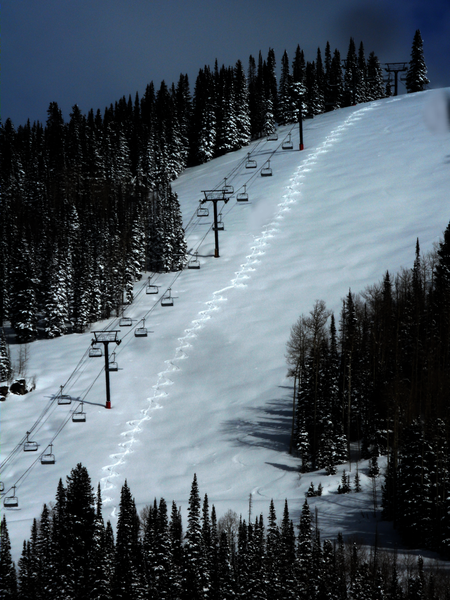 After receiving 9" Friday morning in town, and another 2" Sunday morning, Milly and I headed up the Steamboat ski area to ski some powder.
Parking at the base of the Thunderhead lift, we hiked about 90 minutes on Alpine Touring gear to reach the Four Points lodge, rested, and caught First (and only at that time) tracks next to the Storm Peak liftline.
There was about a foot of medium-density snow with a bit of a crust, though the turns were bouncy and consistent. The chunky snow was flying around thigh-deep on the descent. The observant will notice the rest I took about half way down to fully enjoy the remaining turns.
The picture was taken from the bottom of Tornado Lane and you can see Milly's paw prints bisecting my tracks!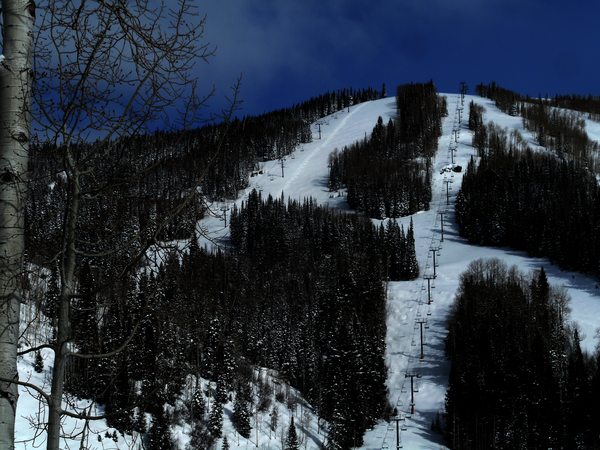 On the left is a panoramic shot of Tornado and the Four Points lift, with the very top of Nelson's and Twister in view. The picture was snapped from Flatout near Surprise.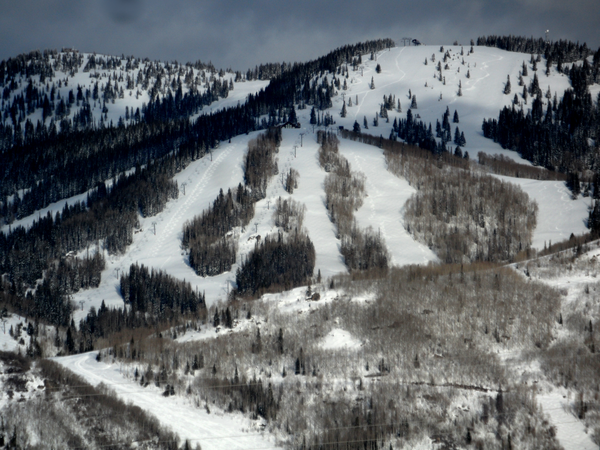 The next day, while riding down the Core Trail to the gym, I noticed another skier had laid down some nice tracks next to mine.
I am heartened to see some powder etiquette and artistic skiing displayed as that seems to be sorely lacking these days!