Sunday, November 8, 2015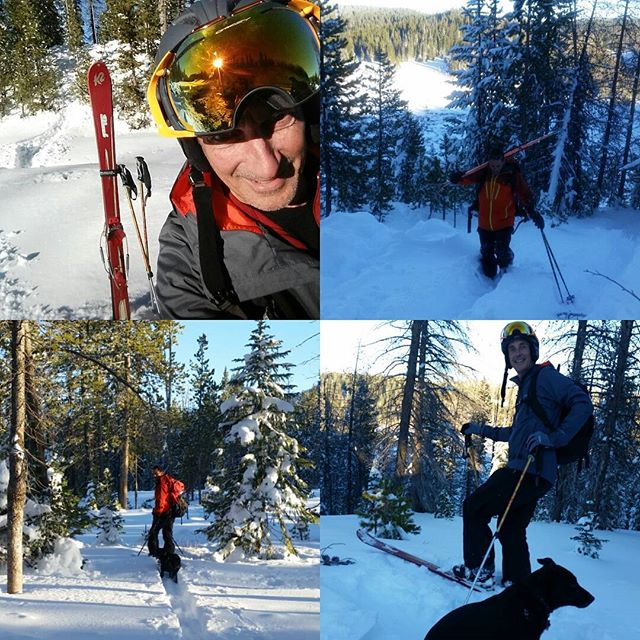 First turns of the 2015/2016 ski season on Saturday, 7 November after presumably the last mountain bike ride of the season on the previous Tuesday, 3 November! That beats last year's 5 day break between summer and winter sports by two days!
The storm responsible for this quick switch dropped about 17 inches of snow over 3 days at the top of the Steamboat Ski Area as well as this location, which was at the upper end of the advertised forecast.
This area is Fox Curve which is on the east side of Rabbit Ears Pass several miles east of the West Summit. After a few uphill traverses without skins, we took off our skis and followed the bootpack up to the top of the ridge.
Below is some video evidence my buddy Dave Moloney shot as I was coming down the shallow ridge - The skiing was not nearly as good as last year, but bottomless powder on day 1 is always a good thing!
Milly followed Dave down ahead of me, so she was unavailable for the starring role this year.