Wednesday, April 22, 2015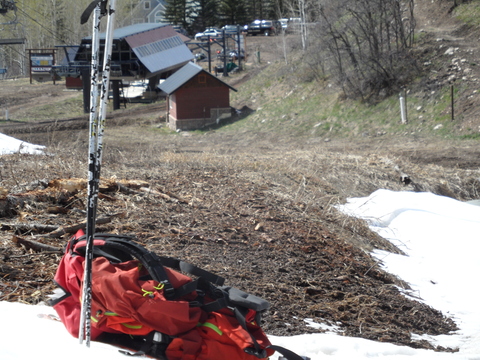 There are still spring powder turns to be had for those willing to hike. Shown to the right is about the 5 minute hike across bare ground needed to reach the snow on Lower Vagabond at the Steamboat ski area Tuesday afternoon. It is amazing how much this dried out from Sunday after recent snows, when you could start hiking from the lift terminal, but access to that was through a mud pit.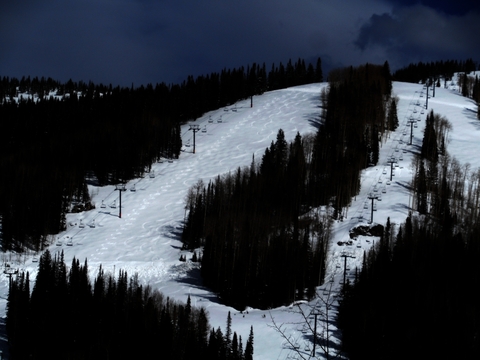 Speaking of Sunday, my tracks down the Storm Peak liftline on Tornado were clearly visible two days later as I hiked up from just above the Vagabond saddle! Skiing on Sunday was better than Tuesday as there was about 8-10" of dense powder from the weekend snows.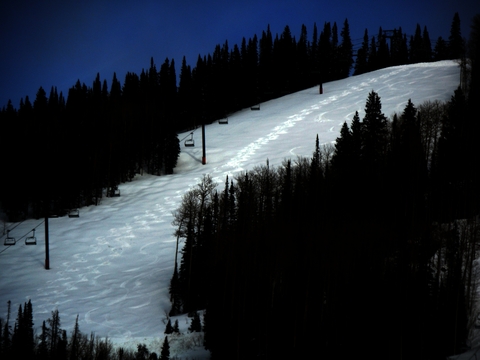 Shown to the right are Tuesday's turns, where the 8-10" from Sunday consolidated to about 5-6" of even denser snow. I had started out intending to '8′ my tracks from Sunday, but the debris from Sunday's turns made the skiing a bit inconsistent. About half of the way down, I sought the far more consistent untracked powder to skier's left and finished the run next to my old tracks from Sunday.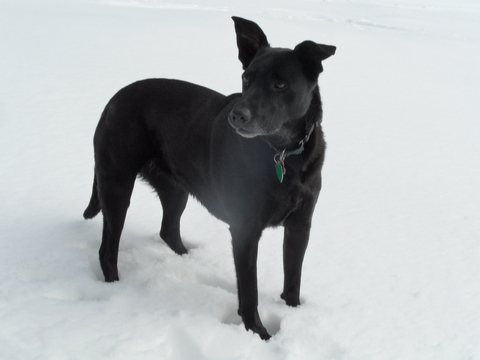 Milly, my hiking companion,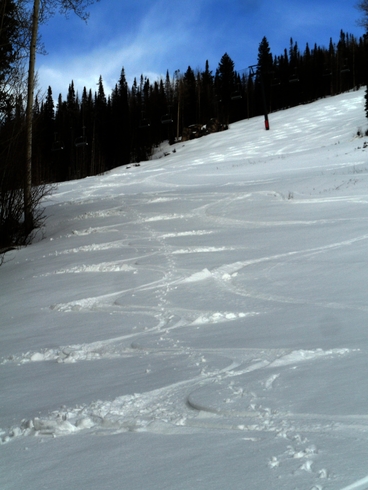 inspecting our turns on the lower slopes of Tornado. Note her paw prints bisecting my turns! She was the only one I could find to accompany me Sunday and Tuesday. If the snow allows it, she is always eager to help me start the season and end it!