Sunday, October 5, 2014
I've fallen a little behind in posting some of the pictures I've taken in the last few weeks, and following are some of them taken in the last week.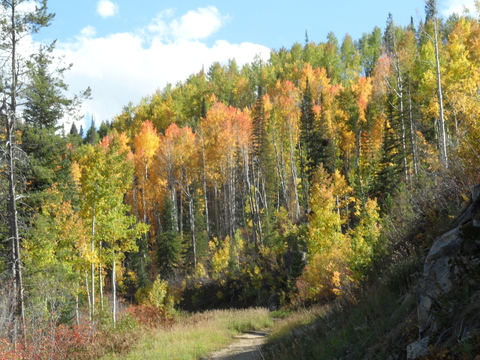 Here's one heading up ZigZag last weekend just before the Creekside trail.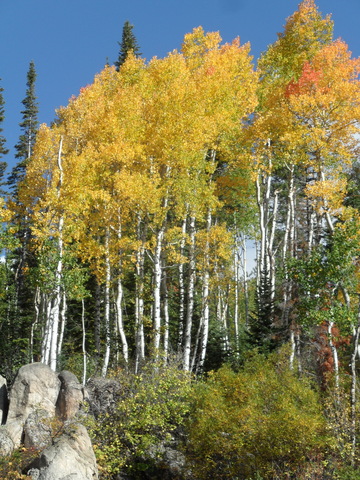 The aspen grove just uphill from the base of Pony Express lift.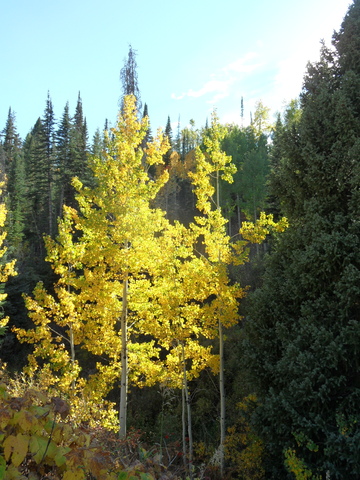 Sun-splashed aspen at the base of Pony Express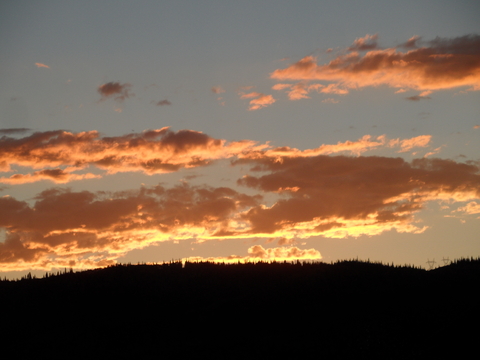 Another nice sunset from my deck.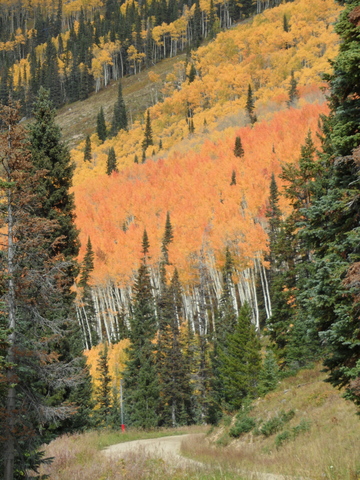 Looking towards Twilight trees from Rendezvous saddle with Duster in the foreground.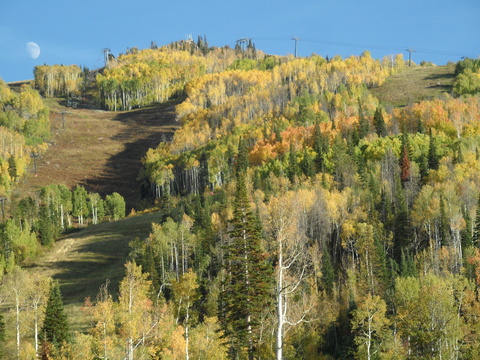 Moonrise over the lower mountain, taken from just above the base of Thunderhead lift.